Solar inverters
There are two main solar power systems on offer.  The difference between them is the solar inverters.  Both are well-proven and, importantly, both have a 10 year product warranty (which is above the industry standard of 5 years).
The Standard System inverter is Solis, a robust lower-priced solar inverter made in China with an Australian support office. Comes with 10 years product warranty through our bulk-buy program.  Download the Solis Datasheet.
The Premium System inverter is the ABB Aurora inverter, a European brand of inverter that is well-proven globally.  Like the Solis inverter, they come with a 10 year product warranty through the Mallee Sun Solar Bulk Buy.  Learn more and see the datasheets here.

Key features

:
Highly efficient at converting sunlight into power that can be used in your home.

The conversion efficiency for ABB inverters is between 97-98% in peak conditions, this makes it one of the most efficient solar PV inverters on the market today.

Easy-to-use WiFi monitoring

Provides live data on how much solar is being generated by your system – as well as how much is consumed in your home and exported/imported from the grid. The solar monitoring is presented in a user-friendly format accessible via mobile phone or computer.

Tough enough to withstand extreme weather conditions

Rated to operate in temperatures ranging from -25°C to 60°C

Export limiting functionality

Can comply with any export limits set by the network distributor without the need to invest in additional hardware or software

Technologically advanced

Built-in connectivity for micro-grid integration
Solar panels
For both Standard and Premium systems, the solar panels are the same – Seraphim 330 watt.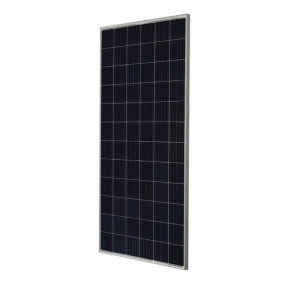 Seraphim 330 watt panels datasheet.
Solid warranties for greater peace of mind
10 Year Inverter Warranty (both inverters)
12 Year Panel Manufacturer's Product Warranty
25 Year Panel Performance Warranty
10 Year Workmanship Warranty